Ok! I know that quite often people have trouble uploading avatars, so here's a quick tutorial.
Firstly, find the picture you would like. Make sure that it's a maximum of EITHER 200 x 200 pixels, OR a size 6.84KB. You can either pick an image straight from a site or Google search (in which case you'll need to right click on it and "view image" and
copy the URL that comes up
), or upload your own image to a site like Photobucket.com. If you've used photobucket, when you hover over your image a menu should come up. Click on the
Direct link
and it should copy it to your clipboard.
Now with your link on your clipboard, come back to The Recovery Boat. In the top right hand corner, you should see a button with
User Control Panel
on it. Click on that button.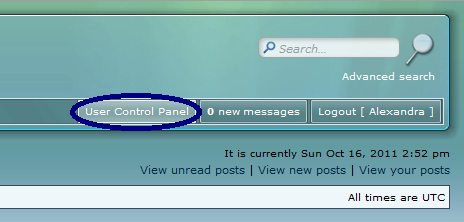 You'll see your profile and can edit it from here. On the left, you'll see a tab titled
Profile
. Click on that.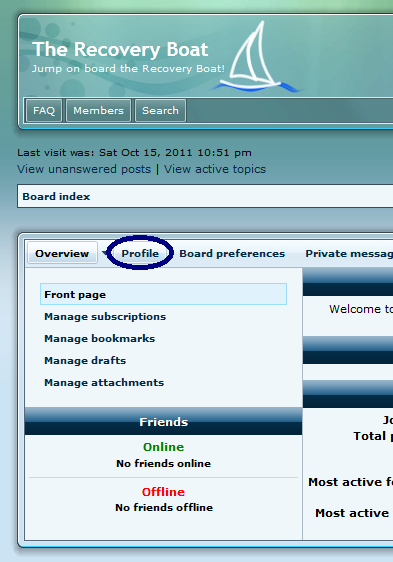 Then on the left you'll see a heading marked
Edit Avatar
. Click that.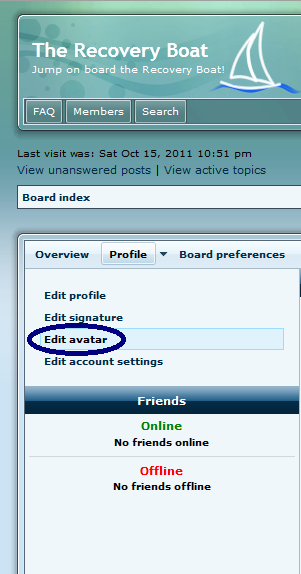 You'll see a picture of your current image, then below that you'll see
Link off-site:
with a box next to it. Paste the image URL you copied earlier, into that box.

Click
Submit
.
All done! That should work. If it doesn't, make sure your image is the right size and dimensions. If it still doesn't work, try another image. If it
still
doesn't work, post here to ask any questions.